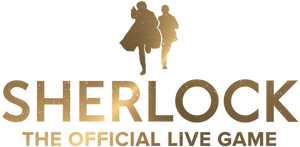 Sherlock: The Official Live Game is a 100 minute immersive escape game from the creators of the hit TV series.
Play the detective as you travel through the worlds and environments from the show and enjoy new original content from Benedict Cumberbatch, Martin Freeman, Andrew Scott and more.
Do you have what it takes to step into the shoes of the great detective?
Please note: Sherlock is a game for 4 or more people. If your team is less than 4 players, you may be grouped up with other players.
Players looking to meet other people to form a team can join our private Facebook group Sherlock: The Game Is Now - Find a Team.
Step 1: Please select a date